King James Bible Study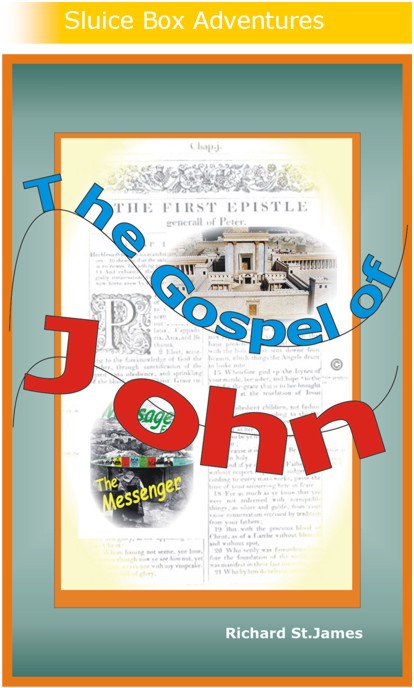 Do you want to study the Bible? Then here is provided a Bible-believing, verse by verse commentary of the Gospel of John, The First Epistle of Peter and the book of Micah.
---
What is the big deal about the king james bible?

View all seven videos - click link or graphc above
Featured Video - Sam Gipp
---
Spiritual Admonitions of Pastor David F. Reagan

---
All men have feet of clay. As such, they have faults, inconsistencies and failures. When you think you have found the exception, recognize that you have just never seen him with his socks off. His feet are still made of clay.
Sometimes the greatest work is done by those who spend two thirds of their life in preparation. God trained Moses 80 years before he was ready to lead the Israelites for 40 years. Was two thirds of his life wasted? Not at all. It enabled him to accomplish the great achievements for which he is still known.
God always starts with people where they are; not where they ought to be.
Try to accomplish at least one thing for God's eternal good each and every day.
One day, through some failure or sin of your own, God will show you your utter inability and complete disqualification to be a man of God. From that day, you will know that whatever you do is the work of God in you. You will know that your life and ministry is not your own.
When the battle gets fierce, consider: you may have arrived at the front line. And, remember, no battle gets won from the lunch wagon.
Develop a dogged determination to serve God no matter what. Otherwise, you will quit when the times get rough¬ and they will get rough.
To see David Reagan's Bible studies and messages: Please follow this link. Hope these resources will help you!
---
Helpful Links
Homeschool Legal Defense Association

Home School Legal Defense Association is a nonprofit advocacy organization established to defend and advance the constitutional right of parents to direct the education of their children and to protect family freedoms.

WallBuilders

W

all Builders is an organization dedicated to presenting America's forgotten history and heroes, with an emphasis on the moral, religious, and constitutional foundation on which America was built—a foundation which, in recent years, has been seriously attacked and undermined.

The Temple Mount and Land of Israel Faithful Movement
. . . The home page of the Temple Mount and Land of Israel Faithful Movement.
The Temple Mount Institute
The Temple Institute (in Hebrew, Machon HaMikdash), founded in 1987, is a non-profit educational and religious organization.
The Temple Mount in Jerusalem
Where were the First and Second Jewish Temples Located?
Chick Publications

Publishing cartoon gospel Tracts for over 40 years!

Sword Searcher
Fast, easy to use, and comprehensive. The tools you need for effective Bible study.
Christian Law Association
Since 1969, CLA has been providing free legal assistance to Bible-believing churches and Christians who are experiencing difficulty in practicing their religious faith because of governmental regulation, intrusion, or prohibition in one form or another.